Ocean and San was founded to create a fundamental change in the way most people approach the sport of cycling.
We were tired of riding an hour to a coffee shop in gear that was designed to win The Tour. There was a large disconnect between how we were riding, and what we were wearing. Cycling isn't only about the competitive edge, it is about the freedom and joy that comes with being on two wheels. To us, cycling was just as much about the lifestyle that came with the sport, as it was about the ride. We ditched the obsession of aerodynamics, speed, and pure performance, for something that was more comfortable, looked (a lot) better, and ultimately made riding more enjoyable.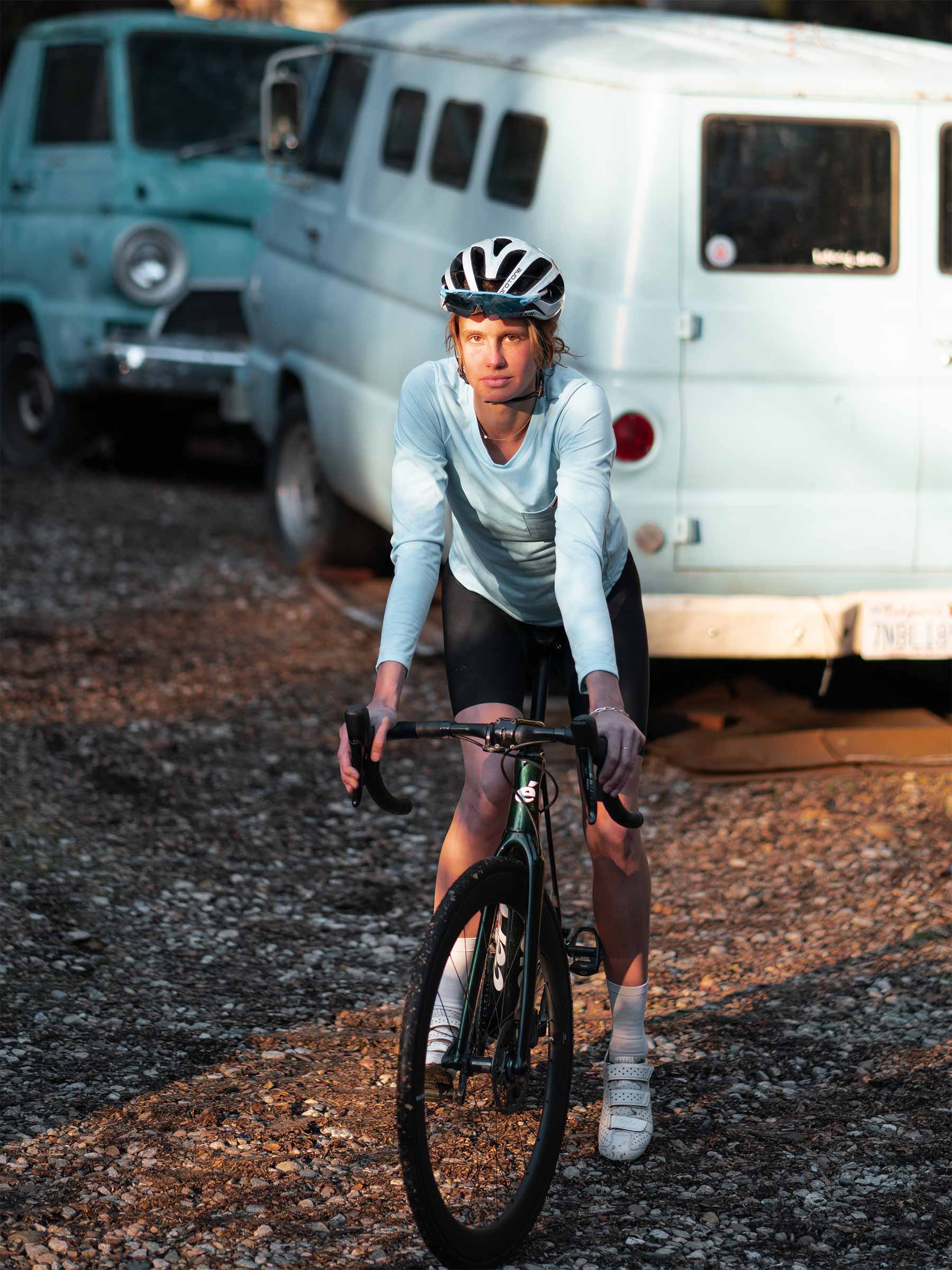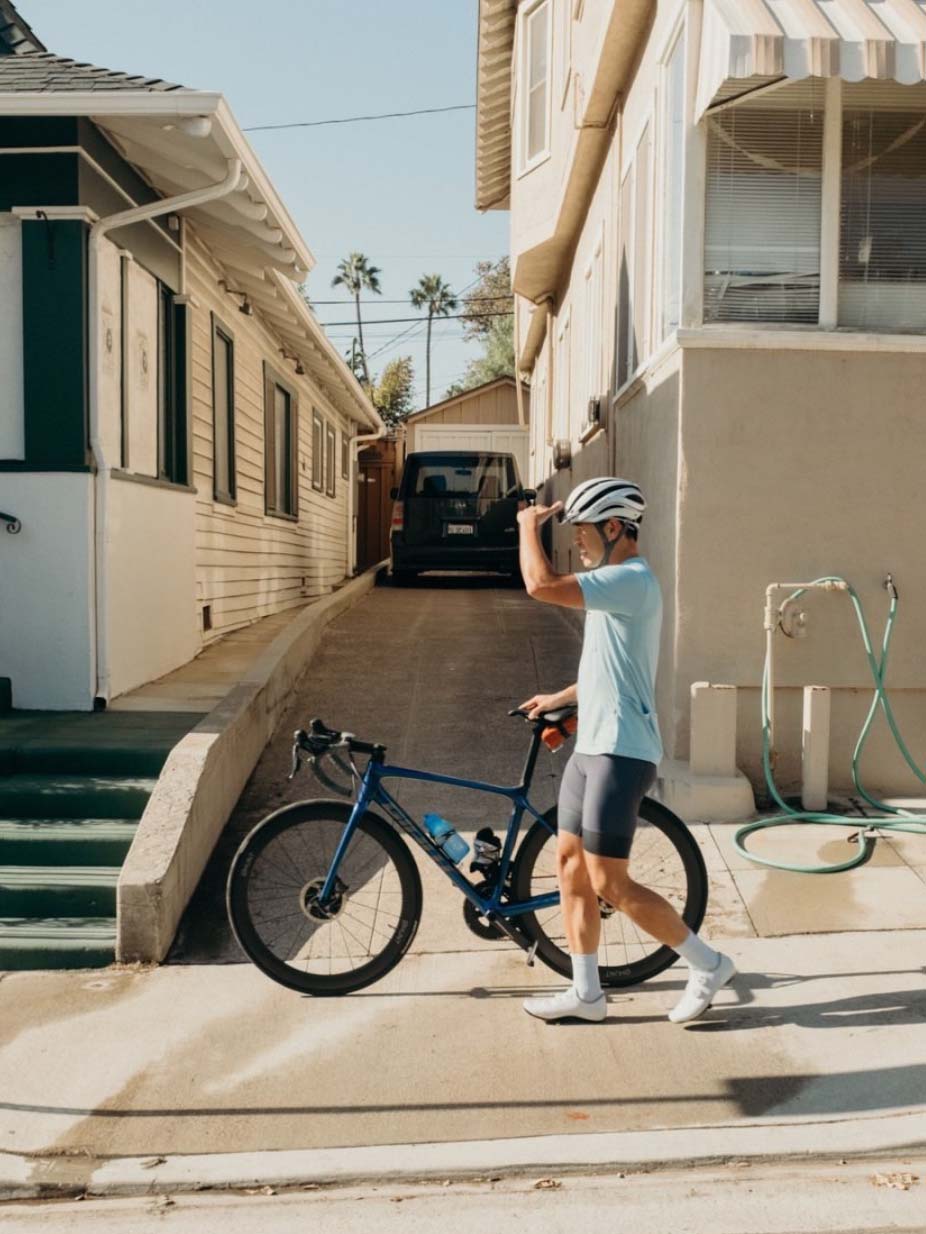 Within the cycling industry the terms 'casual' and 'comfortable' have become synonymous with cheap, poorly made gear. The quality gear we found was overpriced and over engineered. It was designed for the world's biggest stage races, not for the weekend adventures or easy rides to the cafe. We wanted something that was well made and well designed for the everyday ride.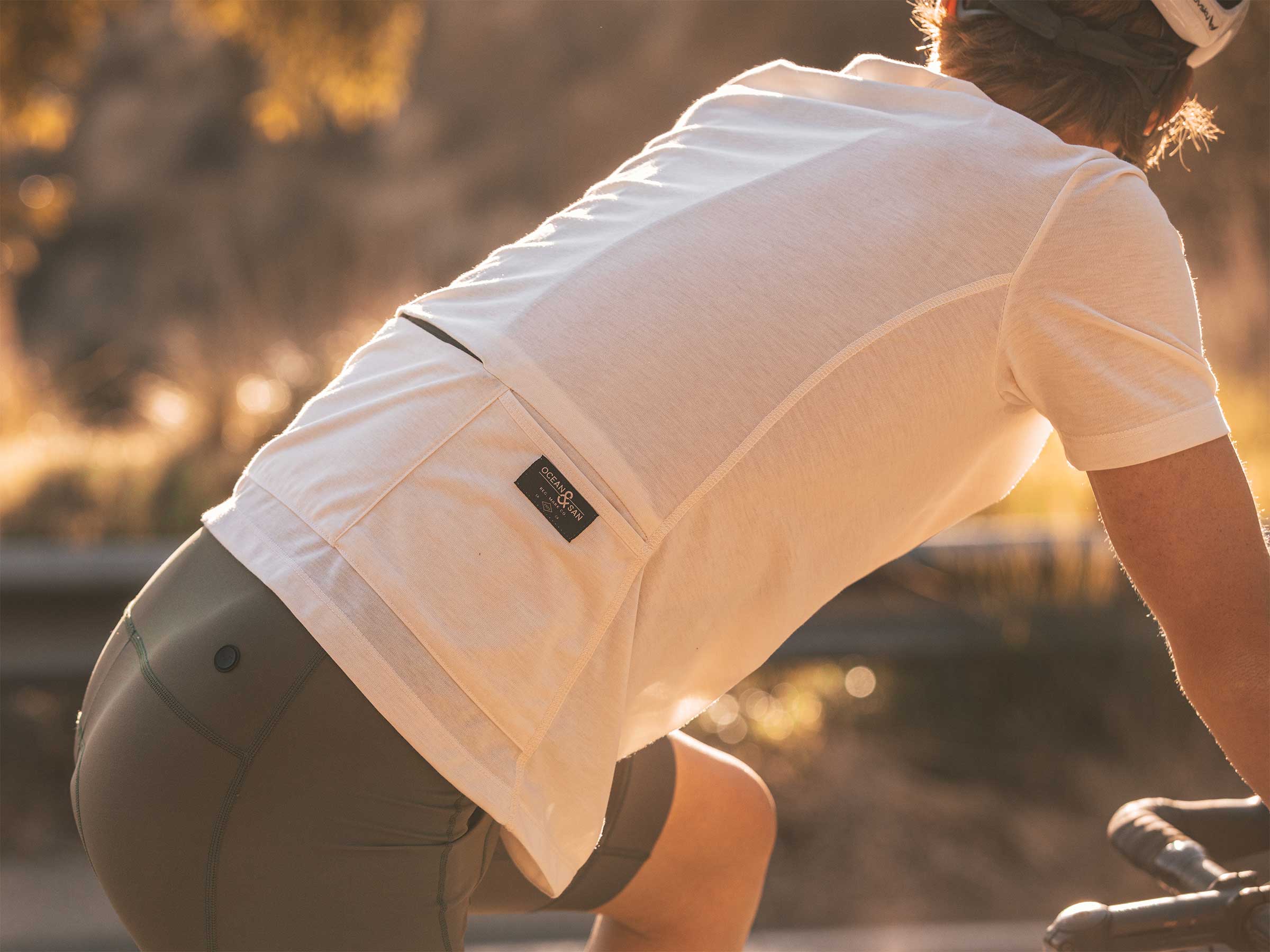 The All Day Shirt is a product that represents our brand ethos, a quality product made not just for the ride, but for the cycling lifestyle. We make products that are designed to be worn by all demographics of cyclists that embrace the cycling culture.
Cycling has come a long way in the last decade, but somewhere along the way it became strictly about performance, personal bests, and competition. Ocean and San strives to make cycling enjoyable again.
Born in Los Angeles, CA
Our design is influenced by the SoCal aesthetic; the beaches, the roads, and the laid-back lifestyle. Our city is home to diverse cultures, people, and for those in the know, miles of world class riding. But, great riding isn't why we chose to make our products in Los Angeles.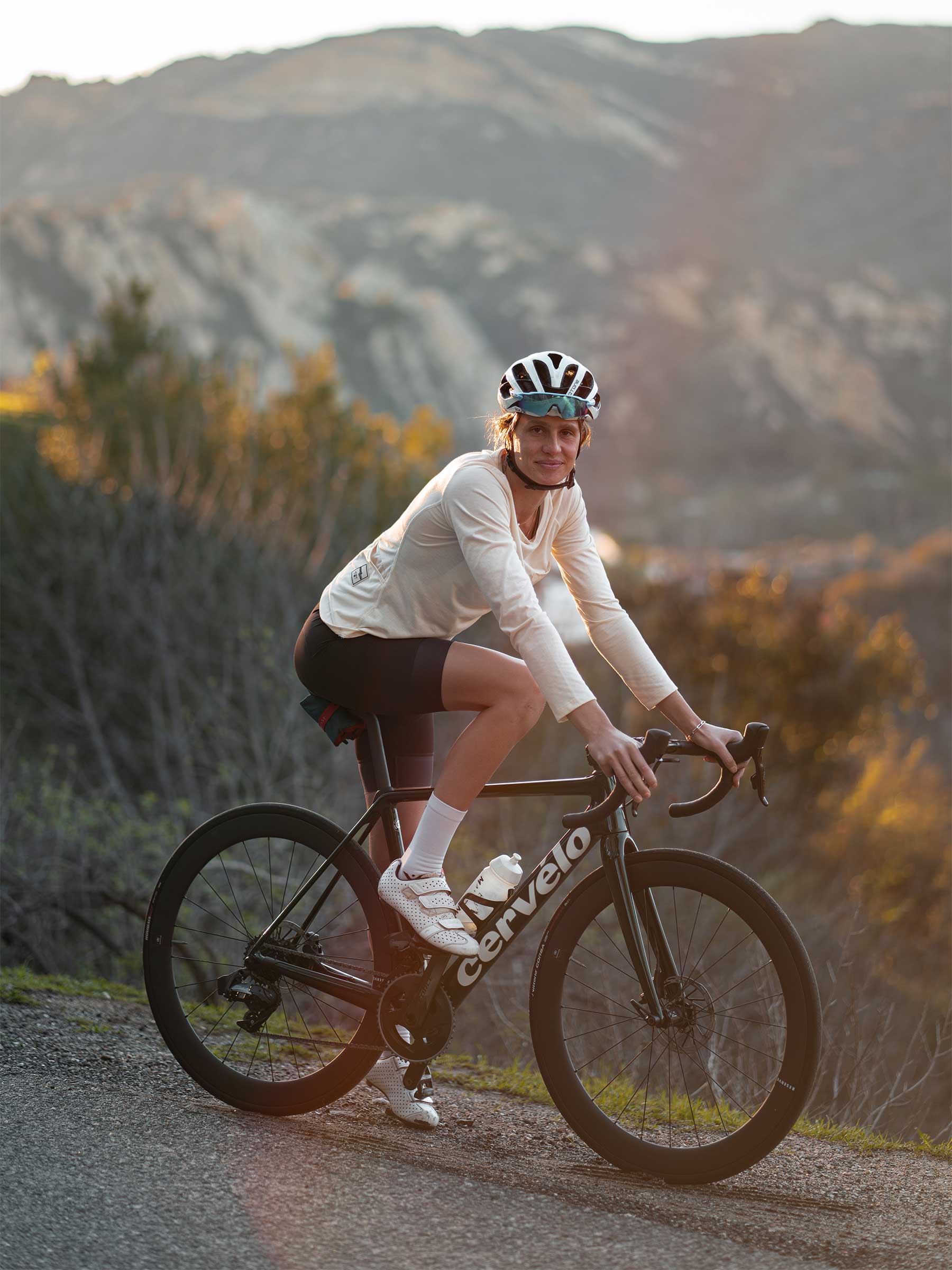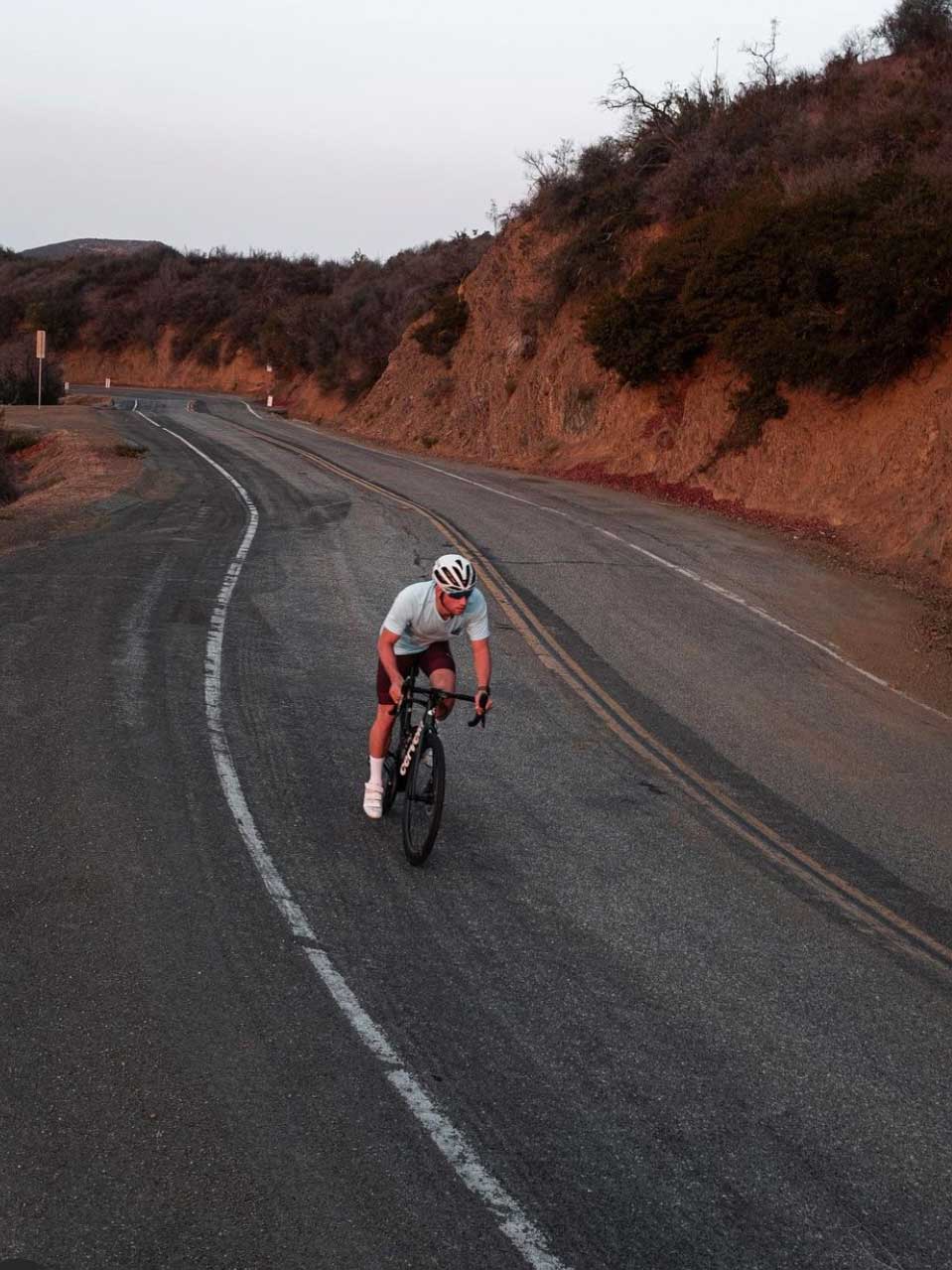 Our frustration with fast fashion and the dominance of foreign made goods in the industry existed long before Ocean and San was even a concept. So, when we started Ocean and San, we knew we wanted to make our products locally in Los Angeles. We spent countless hours, days, weeks, finding the right teams and factories that understood our vision and wanted to make a quality product. Even though it's painfully easy and inexpensive to manufacture overseas, the ability to meet face to face with the people who help make our products a reality was more important to us. Manufacturing locally allows us, and our customers, to feel more connected to the products that are made by local industries and the people that work in them.